Words Ireland Writers Series, Limerick
Words Ireland Writers Series, Limerick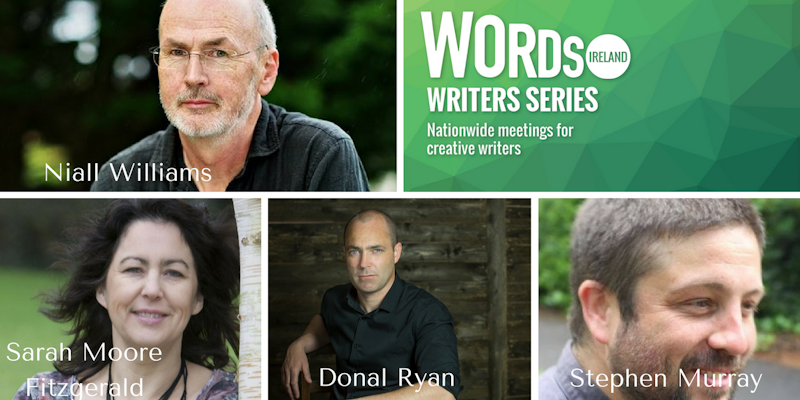 Words Ireland is hosting a series of nationwide public meetings for professional and practising writers to hear how writers sustain their careers. We want to begin a national debate on the future of literature resourcing and funding in Ireland.
Which opportunities make creative and financial sense? Which types of writing work open doors to further opportunities? Which supports are you lacking and which are a waste of time? We'll find out from a panel of experienced professional writers from across the genres who will also address issues relating to income, royalties, writers fees, and more.
After the panel discussion, we'll be giving you – the writers in the audience – the opportunity to have your voices heard. Come prepared with practical improvements and new ideas for the literature sector in an event which will undoubtedly generate lively discussion and debate among the writers, poets, and children's authors present.
This event is being run in association with the MA in Creative Writing at University of Limerick.
Sat 18 February 2017, 14:00 – 16:00 GMT
Free entry: this event is for writers that earn or aspire to earn some or all of their income from writing.
Format: panel discussion (50 mins) break (10 mins), followed by a public meeting open to writers in the audience (up to 50 mins). Refreshments provided.
Panelists: Niall WIlliams, Donal Ryan, Sarah Moore Fitzgerald, and Stephen Murray 
Donal Ryan is from Nenagh in County Tipperary. His debut novel, The Spinning Heart, was a bestseller in Ireland and the US, won the Guardian First Book Award, the EU Prize for Literature, and Book of the Year at the Irish Book Awards. His second novel, The Thing About December, was also a number one bestseller, and was shortlisted for the Kerry Group Irish Novel of the Year, and Novel of the Year at the Irish Book Awards. Donal teaches Creative Writing at the University of Limerick. He lives in Castletroy with his wife Anne Marie and their two children.
Sarah Moore Fitzgerald is an academic and teaching and learning expert based in the University of Limerick. As well as her career as an academic, Sarah has always been a lifelong creative writer and a believer in integrating creative writing, literacy and reading into all stages of the learning process. She is the author of three novels for children and young adults: Back to Blackbrick; The Apple Tart of Hope and A Very Good Chance. Her fourth novel is due out in 2017. Sarah has been shortlisted for several literary prizes including the CBI children's book of the year and the Waterstones Prize. Her first novel has been adapted for the stage and performed at the Edinburgh Festival and in London's West End. In 2015, she received the Jack Harte award from The Irish Writers Centre.
Niall Williams, a Dublin born writer, has lived in Kiltumper, Co Clare in the west of Ireland for the past 30 years. He is the author of eight novels, three stage plays, four non-fiction works and several screenplays, a novella and eight novels – the most recent of which, History of the Rain, was long-listed for the Man Booker Prize in 2014.
Stephen Murray is an award winning poet and the founder of Inspireland. He has published two collections of poetry with Salmon Poetry to widespread critical acclaim. He is regarded as Ireland's leading poetry workshop provider for young people and has delivered workshops to over 50,000 young people in Ireland. His work has featured on Nationwide, RTE TwoTube, TV3, Arena, BBC 2, The Irish Times, the Independent and Hot Press.